This is Knitted
ShirtbyHand continues to develop and has therefore added this beautiful fabric to the range. Knitted, welcome! Knitted shirts are made from 100% knitted cotton. Read more about this fabric here!
Today's Trend
Looking for the perfect mix of comfort and style? Knitted, our newest addition, offers the relaxed convenience of a polo shirt with an elegant twist. The fabric is made of knitted cotton in a piquee weave, and forms comfortably to the body - perfect for moments of relaxation
Shop Knitted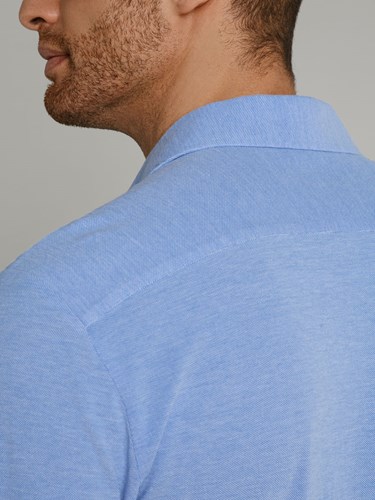 Dress For Success
Knitted is the perfect combination of the style of a shirt and the wearing comfort of a polo. A knitted shirt is therefore not only a stylish but also a practical addition to your wardrobe. Knitted shirts are made in the same way as shirts and polo shirts, which means these knitted shirts are fuller of fabric and stretch more than usual. A knitted shirt is characterized by the cotton-piqué fabric. This makes such a shirt feel flexible and stretches if necessary, handy for the golf course! The modern man is wearing knitted shirts. A knitted shirt cannot be missing in the wardrobe of a modern man. These are ideal for a contemporary style that meets both a casual or business look. In short: a knitted shirt provides a very nice, comfortable and confident feeling. It combines the best of both worlds: style and comfort with the trusted quality of ShirtbyHand.
More inspiration